before: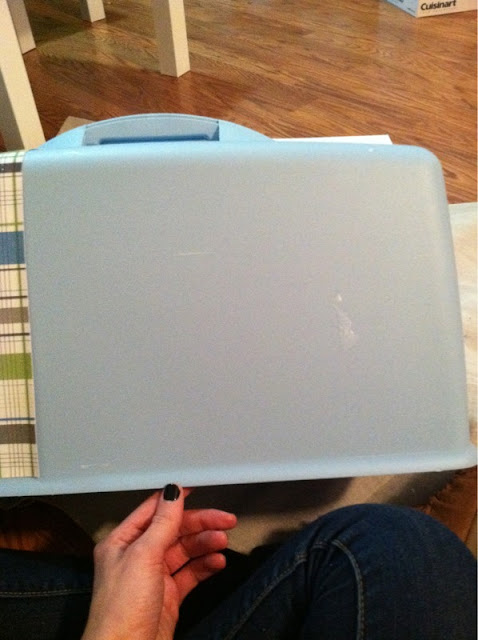 after
(in the form of blurry photos-I was running late!):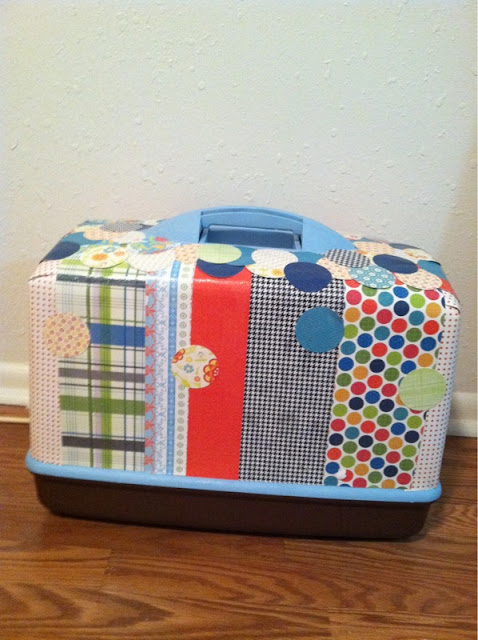 This sewing machine cover I got for Christmas was practically begging to be covered in a ton of paper and mod podge. It was a perfect canvas! I actually probably over did a little bit, thanks to my new circle cutter & my love of the mod. My favorite way to do projects is to just start them. I get super stressed out planning & placing & matching.
Not something out on display, but it's fun & handy when I need to tote ole' Sally along.