The time is here to celebrate the ever anticipated Halloween! What is everyone doing?We're going to a costume dinner party on Saturday & carving pumpkins. Not exactly sure what I'm dressing up as, it's a hard decision.
Especially when you came out with this home run two years ago: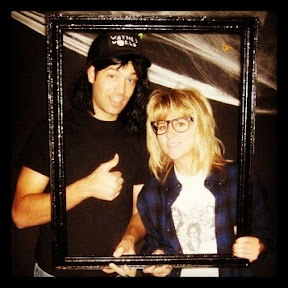 You've probably seen this before on my blog, but I can't get over it. I look EXACTLY like Dana Carvey.
Which is disturbing on a lot of levels.
What is more disturbing than that, you ask?
I showed this picture to a girl at the Buckle, and her face blanked. "Who are you supposed to be?"
Have a spo
o
o

o
oky weekend!