paper trees:
1. sew some pages together.
2. fold in half.
3. cut in tree shape.
4. fluff.
I got my idea
HERE
.
Today was particularly long & stressful for me. Crafting, listening to music & reading Christmas stories by the tree were just what the doctor ordered to unwind.
Oh, & this dude shaking ping pong balls out of a box strapped to his backside helped too. (what are work Christmas parties for?)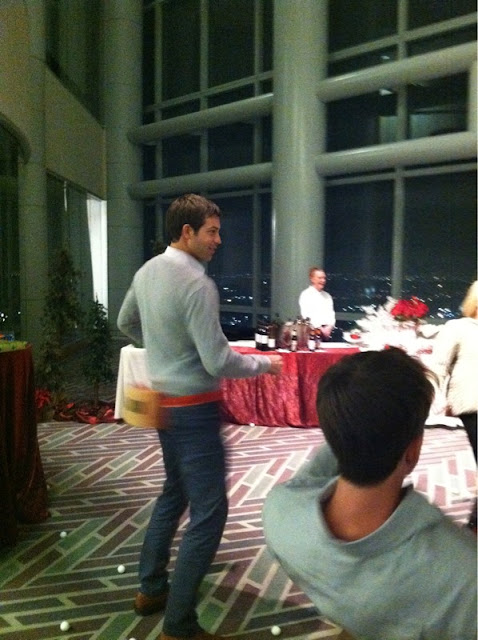 - Posted using BlogPress from my iPhone