I am in St George with most of the ladies on my mom's side. We are partying it up, you better believe it.
We are going to see the Little Mermaid at Tuacahn tonight, and I am pretty excited about it. I hope she sings aaaahhhh, aaaahhh, aaaahhhh, ahahahahahaaa, aaahhaaaaa!!! you know what part I am talking about right?
happy weekend birds!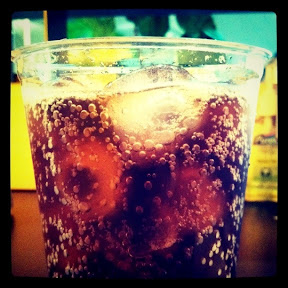 yes. i am posting a picture of my diet coke. but it looks quite glorious, you can't deny it. You can't!
- Posted using BlogPress from my iPhone